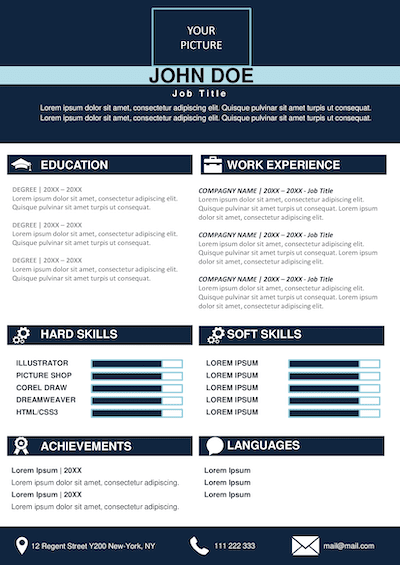 ---
Free Formal Resume To Download
Description
File Size : 109 kB
Published : 2020-12-02 10:12:00
Resume : Free Download
File Name : Formal_Resume.pptx
Compatibility
Microsoft Powerpoint
Google Slide
Only Office
Export PDF
Your experiences and training presented in stages. This resume is intended to be more formal.
The resume here is composed of three colors: white, navy blue, and sky blue. It has a very classic presentation: two columns subdivided into boxes for each key point of your application. It is a formal and serious template. This resume has the advantage of putting your experience and training on the same level. In this way, you indicate that you possess a mixture of knowledge and expertise. Moreover, the diversity of the headings in this template illustrates that you have a versatile profile. We recommend this model for a job search within the administration or an executive position.
Check out our other models
Disclaimer : Resume examples cannot be used on other sites. The content of this site is protected by copyright. The available models are delivered "as is" and without warranty.