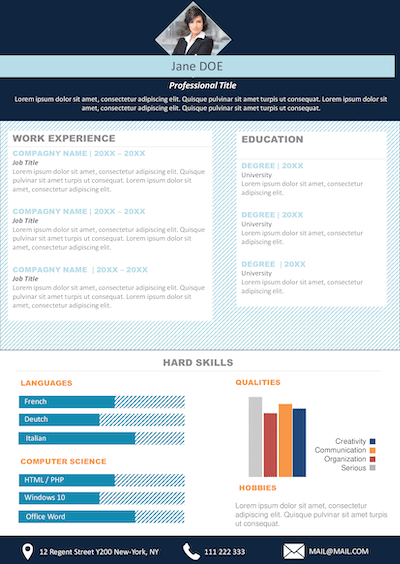 ---
Free Senior Executive Resume To Download
Description
File Size : 114 kB
Published : 2020-12-02 11:59:00
Resume : Free Download
File Name : Senior_Resume.pptx
Compatibility
Microsoft Powerpoint
Google Slide
Only Office
Export PDF
A beautiful resume for executives.
The background is a gradient ranging from navy to white through light blue. Displayed over this background are boxes describing your academic and professional background. In the second part of the page, your skills and qualities are illustrated using bar charts. Some are in blue tones, others combine with other color ranges (red, yellow). This resume conveys the image that you never stop. It can be used for any job search.
Check out our other models
Disclaimer : Resume examples cannot be used on other sites. The content of this site is protected by copyright. The available models are delivered "as is" and without warranty.