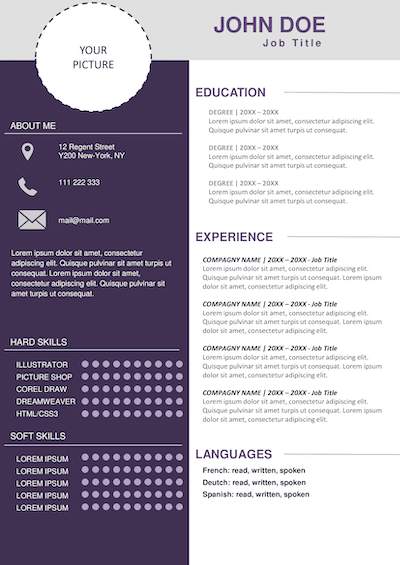 ---
Free Offensive Resume To Download
Description
File Size : 97 kB
Published : 2020-12-02 09:41:00
Resume : Free Download
File Name : Offensive_Resume.pptx
Compatibility
Microsoft Powerpoint
Google Slide
Only Office
Export PDF
Simple and well-calibrated resume. This resume uses bullet points to highlight your skills.
The following resume is arranged in two columns. On the right, you can describe your education, work experience, and language skills with plum-colored titles. On the left, you can present your personality, goals, and main skills related to the job on a plum-colored background with white headings. This format allows this resume to be clear and punchy. It also shows that you have put thought into your application and thus sends a positive message to your future employer. We recommend this model for young working people as it emphasizes your educational background in its presentation.
Check out our other models
Disclaimer : Resume examples cannot be used on other sites. The content of this site is protected by copyright. The available models are delivered "as is" and without warranty.