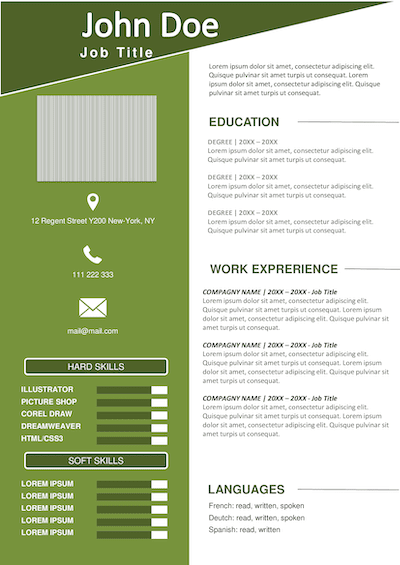 ---
Free Blank Resume To Download
Description
File Size : 93 kB
Published : 2020-12-01 15:08:00
Resume : Free Download
File Name : Blank_Resume.pptx
Compatibility
Microsoft Powerpoint
Google Slide
Only Office
Export PDF
A blank resume with prevalent tones of green. The content is displayed in two columns. It highlights your background and skills.
This resume is very bold at first glance. It consists of two columns, one white and one green. The use of this color adds a touch of originality to your application. The advantage of this presentation is that it highlights your personal skills as well as your academic background. Therefore, this model is suitable for young working people, recent graduates, or students looking for an internship. If green can encourage the use of this resume for jobs in the environmental sector, don't hold back. This color also conveys confidence and can therefore be suitable for all sectors.
Check out our other models
Disclaimer : Resume examples cannot be used on other sites. The content of this site is protected by copyright. The available models are delivered "as is" and without warranty.