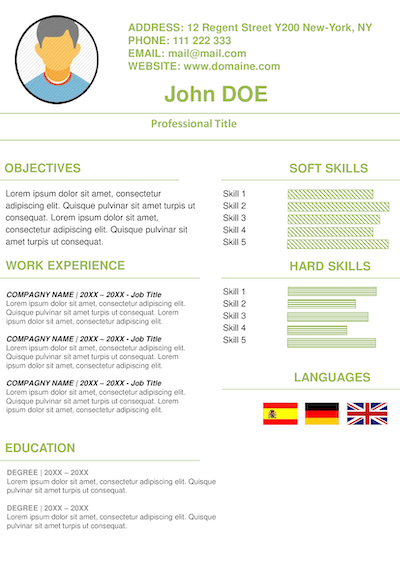 ---
Free BTEC Higher National Diploma Resume To Download
Description
File Size : 95 kB
Published : 2020-12-01 15:14:00
Resume : Free Download
File Name : BTC_Resume.pptx
Compatibility
Microsoft Powerpoint
Google Slide
Only Office
Export PDF
The perfect resume for BTEC Higher National Diploma students or any other type of training.
Here is a rather soft resume: on a white background with light green tones, the presentation used here is pleasant to read. The overall structure is quite classic. In two equal columns, you can present your experiences, your personality, the skills you wish to highlight, and your training. A little bonus: this template allows you to use flags to highlight your language skills. This airy resume is highly recommended for young working people or students. Its structure allows for a rather general use: don't hesitate to use it, no matter in which sector you are looking for work.
Check out our other models
Disclaimer : Resume examples cannot be used on other sites. The content of this site is protected by copyright. The available models are delivered "as is" and without warranty.