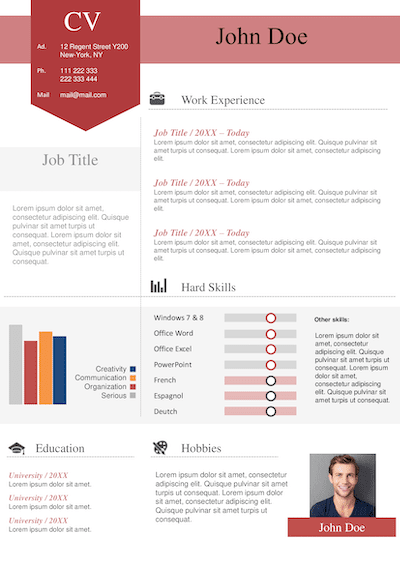 ---
Free Sober & Fun Resume To Download
Description
File Size : 107 kB
Published : 2020-12-02 10:35:00
Resume : Free Download
File Name : Sobzer_Fun_Resume.pptx
Compatibility
Microsoft Powerpoint
Google Slide
Only Office
Export PDF
A sober resume to enhance the value of your application.
This model is characterized by soft and pleasant shades. It is presented using pink and gray colors. Moreover, this resume is very well organized: two columns, themselves divided into subparts. This makes it possible to bring out your different facets. Furthermore, you add a touch of originality with the presentation of your personality in a diagram. This impression of boldness is reinforced by your photo at the bottom of the page: it denotes classic presentations. It underlines your seriousness. This presentation emphasizes your professional achievements and your skills more than your training. We recommend it if you already have a substantial portfolio.
Check out our other models
Disclaimer : Resume examples cannot be used on other sites. The content of this site is protected by copyright. The available models are delivered "as is" and without warranty.